Meet Our Arizona Bankruptcy Attorneys
Haines Meyer
Haines Meyer is the founder and managing attorney of Meyer Law. Mr. Meyer has been practicing strictly bankruptcy law since 2002 and has filed over four thousand cases. In addition, he has extensive experience as a debt negotiator, and acts as a consultant in the area of bankruptcy law for other attorneys around the country. His passion and concern for helping people who are struggling with debt and his ongoing efforts to ensure they achieve their financial freedom, makes him one of the premiere bankruptcy attorneys in Arizona.
When I started Meyer Law I made a pledge to my clients that when they came to my office they would get personal service from start to finish because that is the service you deserve. We make sure all of your questions get answered and that your case is filed in a timely manner.
Nikolina Matic
Nikolina Matic is an associate attorney at Meyer Law who practices exclusively in the area of bankruptcy law. Originally from Serbia, she graduated from ASU with a near-perfect GPA. After graduating, she gained extensive knowledge of bankruptcy law and practice while working as the protégé of Joseph McDaniel, the Chair of the State Bar Bankruptcy Section and legend in the Arizona bankruptcy community. Mrs. Matic has counseled hundreds of bankruptcy clients. She has also gained a reputation in the legal community as being a fierce debt negotiator. Her compassion and ability to sympathetically guide her clients through the process of bankruptcy has earned her glowing praise from our clients.
Mike Kelly
Mike Kelly is an associate attorney at Meyer Law. He has been involved in the practice of bankruptcy since 2005, and has counseled over a thousand clients in that time. He is trustworthy and loyal to his clients. Our clients report that Mr. Kelly's down-to-earth approach to communication makes him both approachable and encouraging.
Danielle Sailors
A transplant from the town of Colona, Illinois, Danielle Sailors is a paralegal at Meyer Law and has been working in the bankruptcy field for over seven years. Her extensive knowledge and experience make her a valuable member of the team at Meyer Law. Ms. Sailor's bubbly demeanor and compassion make each of our clients feel like family.
A Message from Haines Meyer: I established Meyer Law after meeting with hundreds of bankruptcy clients a year working in a volume bankruptcy practice. I determined that most problems with cases occurred because there were "too many cooks in the kitchen." When a firm gets too big there are too many people you talk to and you get too many different answers to your important questions.
I understand that bankruptcy is a difficult thing to go through and I want to be there for my clients every step of the way. We look forward to meeting with you in person and helping you get a fresh financial start.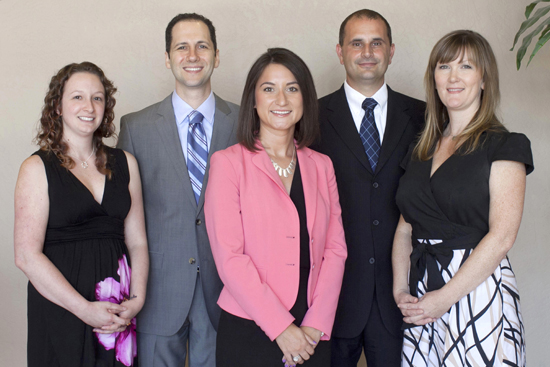 Contact the Arizona Bankruptcy Attorneys at Meyer Law to learn how we can help you!